Coronavirus and Churches
The pandemic coronavirus (COVID-19) now affects gatherings of people worldwide. Churches are adapting to this challenge.
Share good news  –  Share this page freely
Copy and share this link on your media, eg Facebook, Instagram, Emails:
Coronavirus and Churches:
https://renewaljournal.com/2020/03/12/coronavirus-and-churches/
Christian doctor's winning Covid treatment
PROPHECY
PRAYER
DECLARATIONS
HEALING PRAYER
ADDITIONAL RESOURCES
PASTORAL AND CONNECTION CARE
COMMUNITY HELP
DISCIPLESHIP
EVANGELISM
PRAYER
Riverlife Baptist Church
Here is relevant information from Riverlife Baptist Church, one of the larger churches in Brisbane, Australia. You may be able to use or adapt this for your church congregation.
You have probably been following along with the developing news and growing concerns of the spread of the Coronavirus (COVID-19). As a church family, we do not want to partner with any fear but simply practice good hygiene and safety to minimize the risk to our community. Please read the following carefully.
Your Role:
As in any cold or flu season, I want to encourage you to stay home from Sunday gatherings or other church-related events throughout the week if you, your family members or roommates are experiencing any cold or flu symptoms (fever, persistent cough, headache, chills or unexplained rash). Please seek medical attention if you are experiencing these symptoms.
If you have recently travelled to any high-risk countries (China, Iran, Italy, South Korea, Hong Kong or Japan as currently identified by the World Health Organisation and Australian Government Department of Health), please follow the recommended guidelines here and stay home for a couple of Sundays (14 days).
If you are planning on attending regular activities, please ensure you wash your hands with soap, make use of hand sanitizer stations, cough into your sleeve, sneeze into a tissue and put any tissues or waste in the bins provided. Simple, but very helpful!
We post the sermon to our weekly messages podcast here and the video feed on our website here and encourage you to access the teaching from home if you are unable to join us in person. You might also like to take advantage of our Spotify playlists here for some worship playlists we have collated.
Our Role:
We are also taking extra precautions to keep our building sanitary for everyone who will worship with us in person this weekend and in the coming weeks and have also reviewed some of our ministry guidelines to include the following:
We are stocked up on hand soap and hand sanitizer (located at several stations).
We are sanitizing surfaces between gatherings (including Kids Check-in Kiosks).
Volunteers, as always, please follow cleanliness and safety procedures in our Children's Ministry and be even more diligent during this time.
Our friendly Host Teams and Greeters will be welcoming you with a smile and a wave this week rather than a handshake.
Our Ministry Teams (both in service and at special events including Encounter) will adjust prayer ministry protocols to be mindful of personal space and close contact.
In faith, we continue to uphold those directly affected by this virus in prayer and ask that God would release wisdom to our leaders, strategies to our health professionals and healing to those experiencing symptoms.
If you have any questions, feel free to contact us at church@riverlifechurch.org.au.
Blessings,
John Robertson
Senior Pastor 
Advice from Queensland Baptists
Dear Pastors and Churches,
With the surge in the number of confirmed cases of Coronavirus (COVID – 19) around the world, experts say that the likelihood of it spreading to Australia and within our communities is inevitable.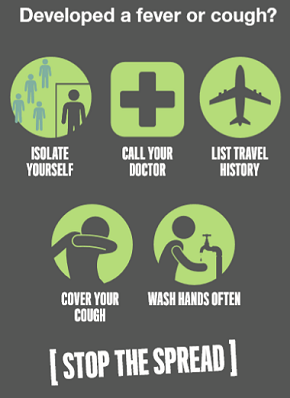 The World Health Organisation has now declared the outbreak of COVID – 19 to be a pandemic, and the Australia Government has been taking necessary steps to prepare for this, with the Department of Health providing regular updates in relation to planning for and responding to COVID – 19.
We need to be thinking about prevention and preparation strategies now that a pandemic has been announced.   So, what can we do as the QB Movement to be prepared to respond and keep our church community safe?
Firstly, and until further notice, churches and congregation members should continue to go about normal daily life, church, work or study as normal.  Church and congregation members should however already be promoting and following best personal hygiene practices.
Personal Hygiene
Practising good hand and sneeze/cough hygiene is the best defence against most viruses. This includes:
Washing your hands frequently with soap and water, before and after eating, and after going to the toilet. Wash for at least 20 seconds and dry with paper towel or a hand dryer.
Cover your cough and sneeze – if you don't have a tissue, cough or sneeze into your upper sleeve or elbow. Dispose of tissues and use alcohol-based hand sanitiser.
If unwell, avoid contact with others (touching, kissing, hugging, and other intimate contact).
Try not to touch your eyes, nose or mouth.
Prevention Ideas for Churches
Buy an alcohol-based hand sanitiser with over 60 per cent alcohol and have these available throughout the church.
Encourage people to wash their hands and post reminder signs throughout the church and amenity areas.  Useful posters can be found at
www.health.gov.au – COVID – 19 Posters
Useful fact sheets can be downloaded from  www.health.gov.au – COVID – 19 – Find the Facts and translated versions are available from
www.health.gov.au COVID – 19 – Translated Resources
Shaking hands is optional! Give permission for fist bumps or a hand wave to replace hugs and hand shaking.
Place boxes of tissues in easily accessible areas e.g. church reception/information tables.
Wipe down surfaces touched by churchgoers such as door handles and railings after each service.
Limit potluck meals and other nonessential large gatherings.
Consider hosting conference calls or video chats as alternatives for face-to-face meetings
Request that people displaying flu like symptoms stay at home and seek medical attention.
Review Communion practices/procedures to take precautions to limit the spread of infection via potential cross contamination
Preparation Ideas for Churches
Preview your church's emergency response plans and communication plans in the context of a pandemic.
Church leaders should consider appointing a second in charge (2IC) who can run the church efficiently in his/her absence.
Remind your congregation that accurate information is essential, and that it is important to use trusted sources such as State and National Health Departments.
Churches should also prepare to support vulnerable people in their community especially the elderly and people with a disability.
Promote that all people should seek medical care if they require it.
Encourage church staff and congregation members to review their family emergency plans and take time to prepare now. For more information go to www.qld.gov.au – Emergency Plan
Create plans to enable church staff to work remotely/from home if that becomes a necessity. More information on this is available from www.fairwork.gov.au -COVOD – 19
Many affected countries have suspended their church services, and some bigger churches are streaming their Sunday services live. Facebook Live or using pre-recorded videos for sermons are effective options.
Other adaptions could include following the Jewish tradition of a treasury or offering box at the entrance, and communion available on designated tables.
How the Early Church handled epidemics
This free mini-eBook is available from Joel News:
https://www.joelnews.org/
A quote from that eBook:
Cyprian, Bishop of Carthage, wrote about the plague in the Roman Empire:
How suitable, how necessary it is that this pestilence, which seems horrible and deadly, searches out the justice of each and everyone and examines the minds of the human race;
whether the well care for the sick,
whether relatives dutifully love their kinsmen as they should,
whether masters show compassion for their ailing slaves,
whether physicians do not desert the afflicted.
Plagues in the Roman Empire, and currently in many countries, also became times of evangelism and revival.
See more information about revival such as the Moravian Revival among refugees which sparked the Evangelical Awakening in Europe and America.

Berthelsdorf Church, near Herrnhut in Germany, the home of the Moravian revival.
Link: Power from on High – the Moravian Revival
See also
Revival Blogs Links:
See also Revivals Index
See also Revival Blogs
See also Blogs Index 1: Revivals
Free PDF books on the Main Page

 FREE SUBSCRIPTION: for new Blogs & free offers
Share good news  –  Share this page freely
Copy and share this link on your media, eg Facebook, Instagram, Emails:
Coronavirus and Churches:
https://renewaljournal.com/2020/03/12/coronavirus-and-churches/
Christian doctor's winning Covid treatment